[Update: this article is now obsolete, and the links below might not work. Please download the latest ReSharper version from the JetBrains website.]
JetBrains just announced that ReSharper 4.5 has reached Beta status, and now available to download.
Here are some of my first impressions:
The installation was a snap - it asked to remove the previous version (4.1), and installed the new version instead, while keeping the previous settings.
There is a noticeable improvement in the Visual Studio 2008 responsiveness after startup, Start Page appears to be frozen much less than before.
Memory usage has dramatically improved! devenv.exe is no longer the hungriest process on my system, Firefox has regained its rightful place at the top of the Task Manager: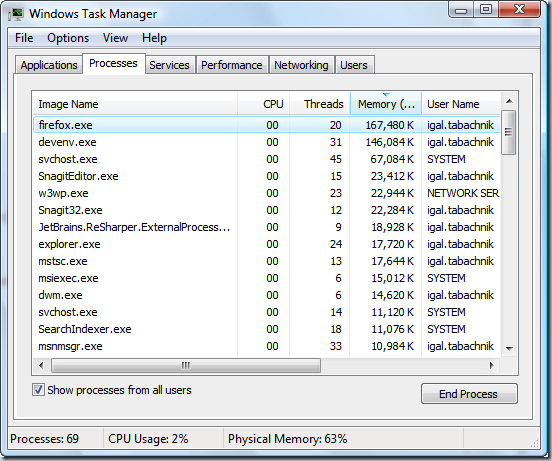 The Options dialog contains a new page for Naming Style settings, allowing much more control in customizing the naming conventions: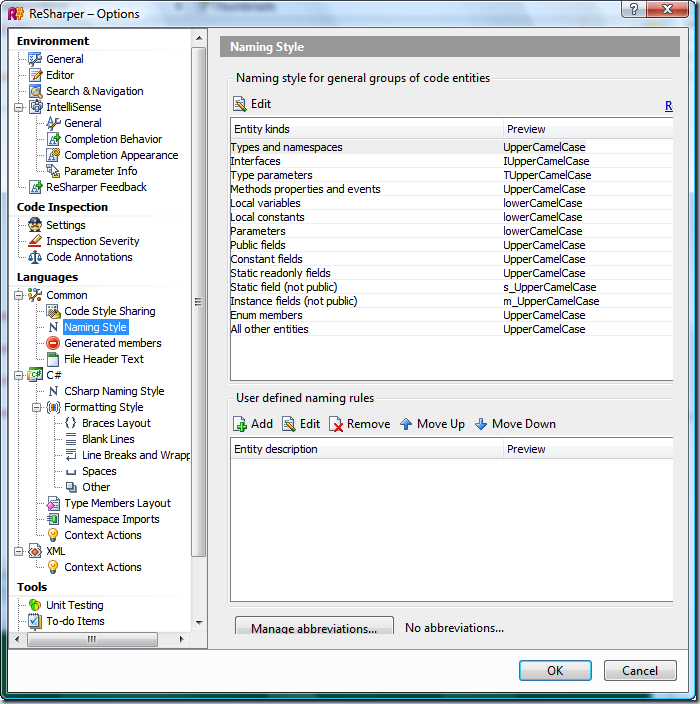 Finally, there is now a solution-wide analysis of unused public/protected methods, as well as visibility (works only when solution-wide analysis is on):


That's it for now. The beta seems stable and fast! Another quality product from the wizards at JetBrains. Can't wait for the final version!